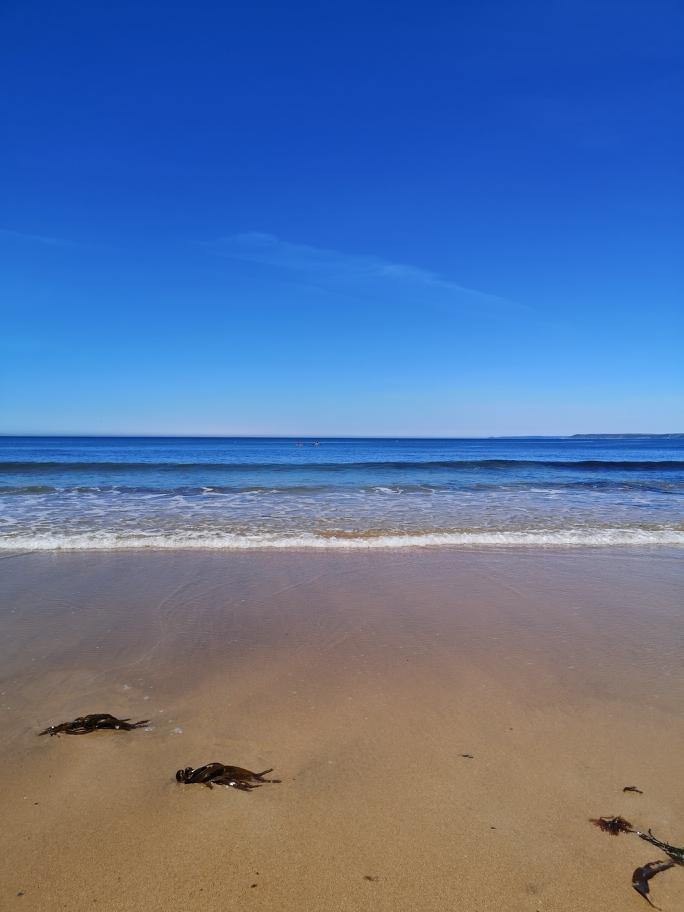 When we have the urge to feel like we are on holiday and not just living and working in this most beautiful part of Devon, there is one place normally near the top of our lists we love to nip to - Hope Cove. 
There is something about the sand swept streets that give it that holiday vibe and there are few places better on this stretch of coast to pop down to, to watch the sunset over a nice cool beer. When the tide is out, Mouthwell beach near the car park offers a wonderful selections of nooks and crannies to wile away an afternoon with the kids. For those who like to explore to the right of the beach at low tide, there are two further hidden beaches with numerous caves that are rarely accessed but be warned, by foot they are a scramble and climb and you need to know your tide times so as not to be trapped!
In the winter we love to stroll, when conditions allow, along the top of the harbour wall or when the wind is up to stand on the small beach while the ocean spray rips across the top of it. The Cove bar has also become one our favourite places for a pizza with the kids. In the deepest darkest depth of winter nights, The Cove hosts some wonderful comedy evenings - most of the comdieans who have travelled miles down from London or some large urbanisation are often surprised at the packed bar, people who have filtered in from hamlets and villages for miles around.